Remodeling Vision
The Expert Team For Your Bathroom Remodel
At Remodeling Vision we're experts when it comes to bathroom remodels.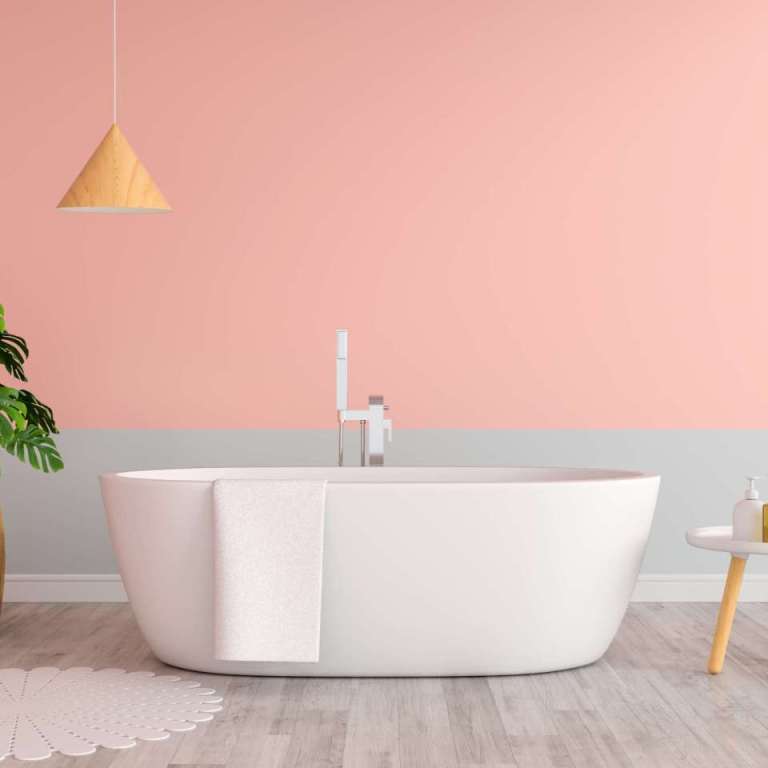 Remodeling Vision offers a wide range of bathroom products and services, including:
Jacuzzi Bath Remodel Projects
Master Bath Remodel Projects
Bathroom Remodels
Bathroom Additions
Bathroom Design
Shower Remodels
Bath To Shower Remodel Projects
Walk-In Tubs
The key to a successful bathroom remodel is to work with a team of experts who can help you to create the bathroom of your dreams. At Remodeling Vision, we have a team of experienced designers, plumbers, and electricians who can help you with every aspect of your project. Ready to start?
Bathrooms do not always need to be replaced. Sometimes a lick of paint, new tiles or replacement goods is all it takes. By undertaking renovation projects, you can save money and still get the bathroom that you have always wanted. Remodeling Vision can help you to renovate your bathroom by replacing fixtures, painting, and adding new flooring. It's amazing the difference that a bathroom renovation can make to freshen up the look and feel of an older bathroom.
Do you or your loved ones need some assistance using bathroom facilities? Sometimes bathrooms need a few additions, especially as we age. Accessibility becomes increasingly important. Remodeling Vision can help you to add walk-in tubs, jacuzzis, and other features that will make your bathroom more accessible and enjoyable.
The aesthetic of your bathroom is important. It sets the mood for all the time you spend relaxing there. Remodeling Vision offers complete bathroom design services. We will work with you to create a bathroom that is both functional and beautiful. You can also bring our designers color swatches, bathroom layouts, and ideas from magazines to help us create your ideal design.
Shower remodels are a great way to update the look of your bathroom. Remodeling Vision can help you to choose the perfect shower fixtures, tiles, and accessories to create a stunning shower that you will love. We can also perform bath-to-shower remodel projects to free up more space. Modular showers are also available and they offer fast and easy installation. They can be cost-effective and come in a range of colors and styles. For more luxurious shower experiences, have you considered a rain shower head? They are becoming increasingly popular because they offer a spa-like experience in the comfort of your own bathroom.
What We Do
Beautiful Bathrooms Begin Here
Do you long to soak in a luxurious jacuzzi after a long day? Or maybe you just want to update the look of your bathroom with a new coat of paint. Whatever your bathroom dreams may be, Remodeling Vision can make them come true. We offer a wide range of services and products to create your ideal bathroom. From bathroom remodel projects to bathroom design, we have the experience and expertise to get the job done right. Your bathroom should be a place where you can relax and rejuvenate. Let Remodeling Vision help you to create the bathroom of your dreams.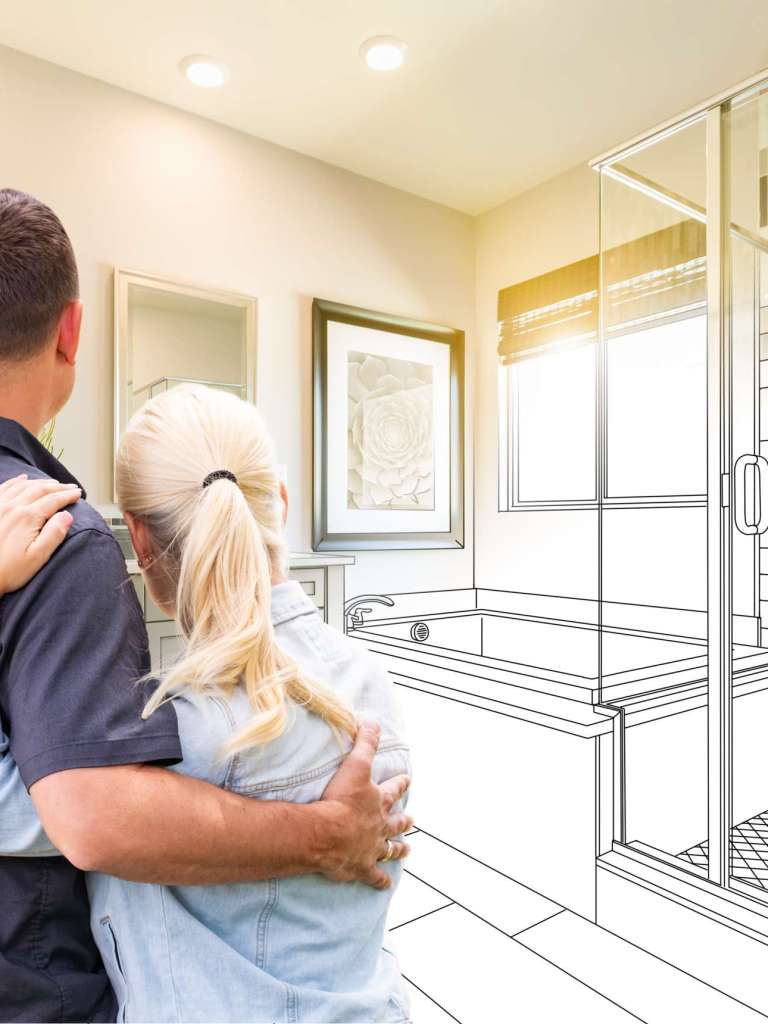 From the day we were founded, our mission has always been the same: to provide homeowners with high-quality bathroom products and services. We are a family-owned and operated business, and we take pride in our work.
Our team of experienced designers, plumbers, and electricians have helped countless homeowners create the bathroom of their dreams, and we can do the same for you.
From heated towel rails to rainforest showerheads and jacuzzis, we have the products and services that you need to create your perfect bathroom. We may be able to offer financing options to make your project more affordable.
If you're ready to get started on your bathroom remodel, we would be delighted to help. Contact us today to get started. We look forward to hearing from you!
Reviews
Our Work is Excellent
Don't just take our word on it, ask our customers.
"I am so happy with my new bathroom! The team at Remodeling Vision did an amazing job and I couldn't be happier with how it turned out. My parents can use the tub so much easier now without assistance."
"I was really impressed with the level of service I received from Remodeling Vision. They were very professional and did a great job remodeling my bathroom. Everyone compliments me on my new tile flooring."
"I would highly recommend Remodeling Vision to anyone looking for a bathroom remodel. They did an amazing job on my Jacuzzi tub. Now my bathroom feels like a spa at a fancy hotel! Thank you all for a job well done!"
Do you want to be our next happy customer?