About Us
Choose Our Team For Your Bathroom Remodel
From bathroom fixtures to custom tile work, our bathroom remodel and restoration services are top-notch.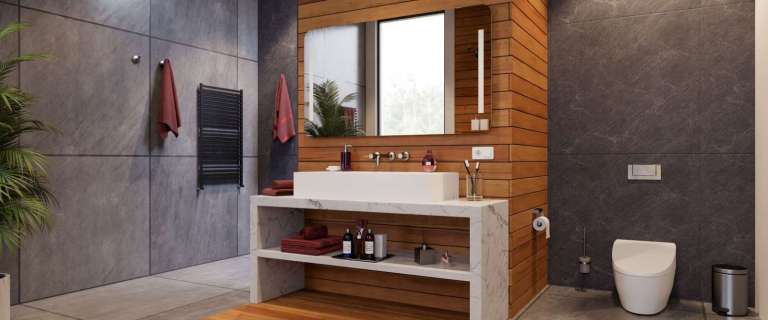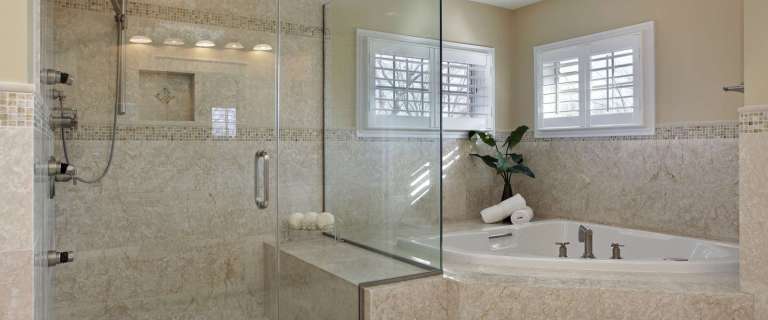 What sets us apart from our competitors is our experience and superior workmanship. Whether you need a master bath remodel, walk-in tubs or want a jacuzzi bath remodel in order to relax in luxury, we have the bathroom remodeling solution for you.
Our team has over 25 years of experience in bathroom remodeling and restoration. We always put our customers first and will work with you to create a bathroom that is both functional and stylish.
We're delighted to say our commitment to excellence has made us the leading bathroom remodeling company in the area.
Your dream bathroom is just a few clicks away. What are you waiting for? Let's set up a free consultation to discuss your project.
01
Beautiful tiles can make a bathroom look luxurious. Whether you're looking for ceramic, porcelain or natural stone tile, our team can install it flawlessly. We also do custom tile work, so if you have an idea for a design, we can make it happen.
02
If you're looking to update your shower, we can help. We offer a variety of shower enclosures, including frameless glass showers. Modular showers and luxury rainforest showers are also popular.
03
We carry a wide selection of bathroom vanities, from simple and functional to luxurious and chic. Did you know that we also do custom bathroom vanities? Yes! We can create a vanity that is the perfect size and style for your bathroom. Why not design it exactly for your space?
04
We carry a wide variety of bathroom fixtures and accessories, from towel
bars and soap dishes to faucets and showerheads. We can also help you with
all your plumbing needs.
05
If you're looking for a more relaxing and luxurious bathing experience, we offer a variety of walk-in tubs. These tubs come with a variety of features, such as built-in seats, jetted massage and chromotherapy lighting. Bathrooms for seniors should be safe and accessible, and our walk-in tubs offer both.
06
When old fixtures and fittings reach end-of-life they can often spring leaks, resulting in water damage. We offer water damage repair services to help you get your bathroom back to normal.
Dedicated To Your Satsifaction
The key to a successful bathroom remodel is working with a team of experienced professionals who are dedicated to your satisfaction. We can repair and restore any bathroom, no matter the size or scope of the project.
Our team of plumbing and electrical experts will make sure your bathroom is up to code and safe for use. Whether you need a minor update or a complete overhaul, we are here to help. Contact us today to schedule a consultation.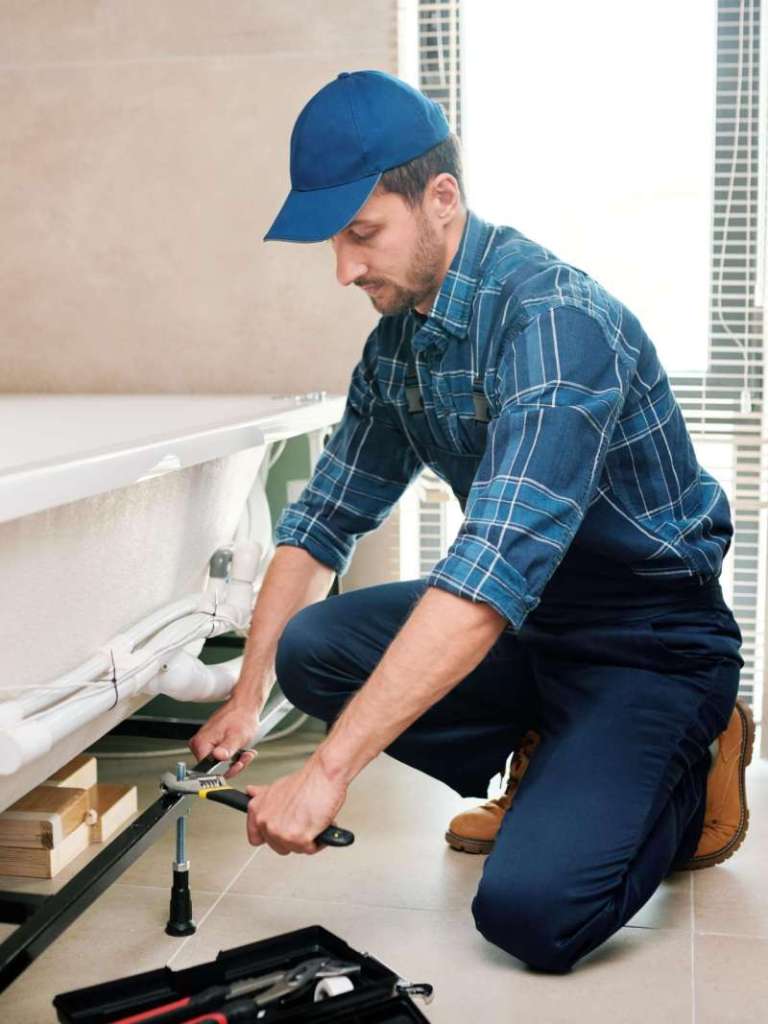 From day one, our bathroom remodel and renovation company has been committed to providing our customers with the best possible experience.
We began and continue to operate as a family business with a network of excellent experts at our disposal to ensure that our customers have impeccable results no matter how small or how big the project.
There are many reasons to choose Remodeling Vision for your bathroom remodel.
We have a team of experienced professionals who are dedicated to their craft
We use only the highest quality materials and products
We offer a wide range of services, from simple bathroom updates to complete renovations
We are a one-stop-shop for all your bathroom remodeling needs
We offer competitive pricing without sacrificing quality or service
At Remodeling Vision we're a team of experts with a passion for providing customers with their ideal bathrooms.
Reviews
Our Customers Love Our Exemplary Service
Our customers give us excellent feedback. Check out our testimonials to see what they're saying about us.
"I am so happy with my new bathroom! The team at Remodeling Vision did an amazing job and I couldn't be happier with how it turned out. My parents can use the tub so much easier now without assistance."
"I was really impressed with the level of service I received from Remodeling Vision. They were very professional and did a great job remodeling my bathroom. Everyone compliments me on my new tile flooring."
"I would highly recommend Remodeling Vision to anyone looking for a bathroom remodel. They did an amazing job on my Jacuzzi tub. Now my bathroom feels like a spa at a fancy hotel! Thank you all for a job well done!"
If you're looking for a complete bathroom remodel or need a bath and shower remodel, the team at Remodeling Vision can help. For more information or to schedule a free consultation, please contact us today.
Contact Remodeling Vision Today
We offer bath to shower remodel conversions and work on a range of projects to improve accessibility for those with disabilities. We also offer jacuzzi bath remodels and can even help you create a luxurious master bathroom retreat.
If you want to learn more about our bathroom remodeling services or schedule a free consultation, please contact us today. We look forward to helping you create your dream bathroom!